Patti Graetz
Interim Artistic Director
With a music career spanning more than 30 years, Interim Artistic Director, Patti Graetz, has been with ProMusica Arizona since 2015, first as Assistant Conductor and the conductor of Women in Song women's vocal ensemble, and currently as Interim Artistic Director beginning in May of 2018. Not only is she a skilled conductor, but she is an award-winning soprano having sung leading roles with major opera companies including Houston Grand Opera and Arizona Opera.
Patti lived in Australia from 2004 to 2012 where she was a featured soloist with Australian Music Events, sang numerous recitals and concerts, was vocal teacher for the Opera Scholars Australia young-artist program, was the conductor of the Murray Conservatorium Choir and the Murray Conservatorium Youth Choir.
She was head of vocal departments at the Arizona Conservatory for Arts and Academics in 2003 and at the Arizona School for the Arts from 1998-2002. She was Director of Music at Shepherd of the Valley Lutheran Church in Phoenix from 1995-2004. Patti attended Concordia College in Moorhead, Minnesota where she was a soloist in the world-renowned Concordia Choir under the direction of Paul J. Christiansen.
She is married to Australian husband, Trevor, has three children and three grand-children. She has a private teaching studio for voice and piano students and founded The Music Bus, a high tech mobile teaching studio in a converted RV, providing music instruction to schools and neighborhoods. Always the adventurer, she and her husband are avid motorcyclists.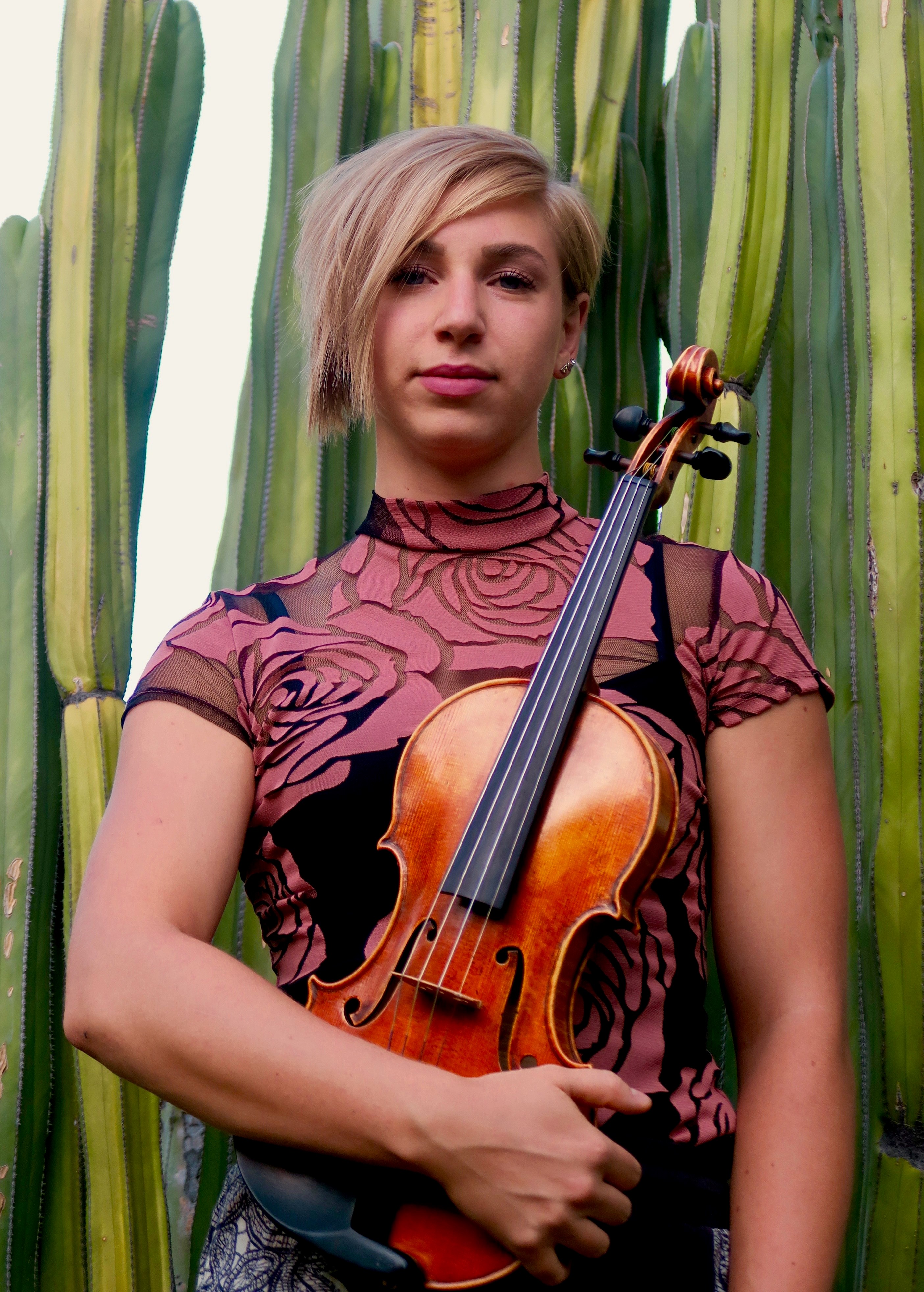 Meghan Ruel
Concertmaster
Canadian violinist Meghan Ruel is an active teaching artist and entrepreneur currently living in Phoenix, Arizona. As a performer, she has explored chamber music in settings across Canada and the United States, including the Orford Arts Academy, Luminato International Music Festival, the Tempe Center for the Arts and Music Teacher's National Association. Her recent travels brought her to Texas where she performed with the Austin Baroque Orchestra, as well as the Madeline Island Chamber Music Festival where she acted as Outreach Coordinator alongside artists including the Shanghai and American String Quartets, Brooklyn Rider and Geoff Nuttall. Meghan's teaching initiatives include Arizona's leading music education non-profits, Phoenix Conservatory of Music and Harmony Project Phoenix. To promote health awareness in the music community, she founded FitForte, a community group fitness initiative for musicians and artists in the Phoenix metropolitan area. She can also be heard on several band EP's including Liteyears and Phoenix-based Lydia. Meghan currently holds a Masters degree in Violin Performance from the Herberger Institute at Arizona State University. Her teachers have included Annalee Patipatanakoon, Timothy Ying and Jonathan Swartz.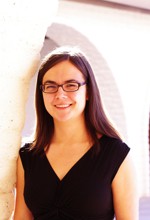 Helen Brons
Accompanist
Helen was born and raised in the Netherlands. In 2000, her family moved to a small town in Iowa. In 7th grade, she started to accompany her grade school choir, which sparked her interest in accompanying. In high school, she became the accompanist for the Siouxland Boys Choir, toured with them and recorded 12 CDs. She also served as a local church organist. During high school and college, she was the rehearsal and performance pianist for many musical and opera productions such as Oklahoma!, The Sound of Music, Seven Brides for Seven Brothers and Mozart's Die Zauberflöte.
Helen moved from Iowa to Arizona and graduated from Northern Arizona University with a Bachelor of Music in Piano Performance with an emphasis on accompanying. She went on to complete her Master of Music degree in Collaborative Piano from Arizona State University. During her years of study, she had the opportunity to participate in many masterclasses, including those led by Jeffrey Swan, Dmitry Rachmanov and Zuill Bailey. Helen has studied privately with Prof. Rita Borden, Dr. Walter Cosand and Prof. Russell Ryan. She is currently a music faculty adjunct at Grand Canyon University.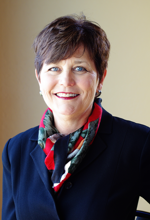 Yvonne Dolby
Executive Director
Yvonne Dolby is the Executive Director for ProMusica Arizona and oversees the business, marketing and development operations. Prior to joining ProMusica Arizona in 2011, she served on the Anthem Country Club Communication Committee and the Anthem Veterans Memorial Planning Committee. She also worked with a team of communication professionals to create the North Valley Posse communication plan, website and brochure, and she served as website administrator for the Anthem Community Council. Yvonne has numerous articles on a variety of topics published in magazines, newspapers and online, and she has received both a Service Award and Citizen Award from the community for her contributions.
Prior to moving to Arizona in 2004, Yvonne worked for 12 years as General Manager of a privately-held business that sold shipping containers to industrial clients. She holds a BA in Communications from California State University, Fullerton where she graduated with honors.